EXCELLENCE AND CREATIVITY IN CULTURAL CONSULTATION
We offer a wide range of services
Strategic planning
We support organization's process in defining its strategy, direction, and making decisions. We recommend control mechanisms for guiding the implementation of the strategy: setting goals, determining actions, and mobilizing resources.
Cultural economics
We capture the economic environment (related jobs, methods, production volumes and consumers). Programmatic issues include whether and how much culture matters as to affects economic outcomes and what its relation is to institutions.
Action plan and cultural policy
Involving fostering processes, legal classifications, and institutions which promote cultural diversity and accessibility, as well as enhancing and promulgating the artistic, ethnic, sociolinguistic, literary and other expressions of all people. We provide reference tools allowing our clients to set up favorable conditions for their cultural development.
Feasibility and opportunity study
We objectively and rationally uncover the strengths and weaknesses of our client business, opportunities and threats in the environment, the resources, and ultimately the prospects for success. We judge feasibility with the two major criteria: cost required and value to be attained.
Our corporate mission: to exceed the expectations of our customers
Diversity
We carry out reports and studies on the cultural markets, strategic plans, mapping, feasibility studies and environmental scan.
Expertise
ArtExpert stands out by its in-depth knowledge of the cultural sector, its challenges, and best practices in the development of concrete solutions.
Success
An ability to document, analyze and relate culture to social and economic realities.
Reliability
ArtExpert supports excellence and innovation by relying on the ecology of markets in order to contribute in a sustainable way.
Meet our team - made up of gifted minds
Louise Poulin, has proven expertise in managing large projects with multiple consultants. Ms Poulin brings 25 years of arts and culture strategic planning to this project in addition to her national reputation for insightful analysis as manifested in the numerous studies she has undertaken for a range of municipalities and cultural sector clients including Canadian, Ontario, Quebec and Newfoundland Governments, as well as regional and municipal Government Units in Ontario and Quebec.
Over a 20-year career as a consultant, Louise Poulin the CEO of ArtExpert, has made a specialty of cultural policies, strategic planning, cultural analysis, research and feasibility studies in arts and culture. Over the past few years, she has demonstrated her expertise in managing large projects with multiple consultants and has undertaken numerous studies and projects for government departments and non-profit organizations. Ms Poulin has studied Programming Orientation from Disney University, Orlando, and as an Arts and Culture manager, she specialized in program, organizational and Performing arts venue assessment.
Ms Poulin is the president of the Montreal Cultural Mentorship and serves as a Board member of the HEC Montréal University Arts and Management Program. She is also a founding member of Arts Consultants Canada/Consultants canadiens en arts. She served as a board member for the Canadian Conference of the Arts and is a member of Culture Montréal. Louise Poulin has received the "Succeed in Balance" 2013 award. The award aims to reveal female entrepreneurs that serve as models for achieving a work-life balance. She was also nominated for the Women in Business Award 2011 in the small business category of the Réseau des femmes d'affaires du Québec.
Manager and cultural consultant passionate about the challenges of multidisciplinary teams in the context of a creative project, Marie-Claude Charlebois is recognized for her expertise in consultation, animation, as well as project coordination both in companies of a cultural nature. than in municipal or paragovernmental institutions. She brings to the heart of ArtExpert's mandates, her great versatility in the context of mandates relating to the animation of workshops, customer service, research and development of the public, management of room rental, or research. visual archives. Marie-Claude Charlebois has worked in major events in Greater Montreal (Children's Film Festival, Montreal Design Fair, the RIDM Festival and the Christmas Market in Longueuil). Previously employed by the National Film Board of Canada, she oversaw audience research and development while developing mediation programs with school groups.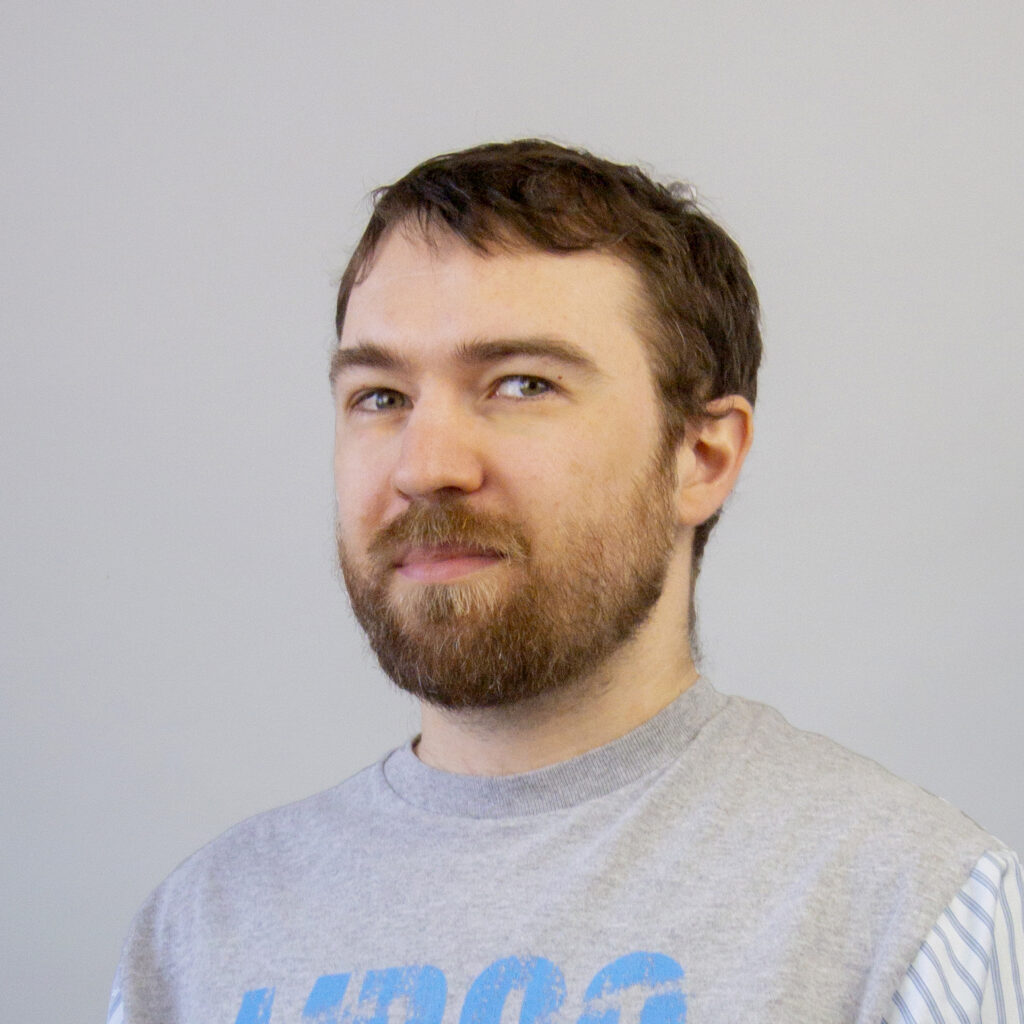 Hugo Dufour has made his mark in the Montreal art world in the last few years as a researcher, cultural worker and a curator. Through his work as the founder and administrator of the Celine Bureau art residency and as a producer in multiple art festivals, he supports emerging artists and intercommunity collaboration. Recently, he has been researching cultural policy-making with professor André Courchesne at HEC Montréal.
Charlotte Baillet
Territorial cultural development is the main expertise of Mrs. Charlotte Baillet. Holder of a bachelor's degree in cultural animation and research at UQAM (University of Quebec in Montreal) and a master's degree in urban studies at UQAM in conjunction with the National Institute for Scientific Research (INRS-UCS). Culture and its relationship to the city is a theme that has punctuated his academic and professional career. Her ambition is to work for the preservation of heritage. In this capacity, she has had several experiences as a Cultural Project Assistant for Saint-Laurent Boulevard Development Corporation or more recently at Tourisme Montréal as Cultural Tourism Coordinator. During her last work, she accomplished a research related to the cultural tourism development in Montreal's boroughs. Her career, combining cultural action and urban sociology, has led her to develop multidisciplinary skills, whether in project management, research and analysis or communication.
Denis Bertrand
Specialist in the audience development and social networks, Mr. Bertrand accompanied nearly a hundred organizations.
For more than thirty years, Denis Bertrand held senior positions in communications and management at Théâtre Action, the Federation of Francophone and Acadian Communities of Canada, La Cité collégiale in Ottawa, TFO and to the Office of Francophone Affairs at the Government of Ontario. He act as the first coordinator for Arts and Learning: A Call to Action, launched by the Canada Council for the Arts, the Canadian Commission for UNESCO and the Canadian Conference of the Arts.
André Courchesne
As an independent consultant, André Courchesne is associated as a professor to the Carmelle and Rémi Marcoux Chair in Arts Management at HEC Montréal. He holds a PhD in Administration from HEC Montréal where he teaches Cultural Policies and Arts and Culture Marketing. After managing for 13 years several arts organizations, including festivals such as FTA in Montreal, he held executive positions at the Canada Council for the Arts. At ArtExpert, he is senior analyst on CADAC (Canada Arts Data/Données sur les arts au Canada) analysis project and for major cultural institutions, including DestiNations.
Nathalie Courville
For more than 15 years, Ms. Courville has been particularly interested in multiple partnerships to enhance the deployment of cultural programming while providing a variety of sources of income.
In addition to this cutting-edge expertise in financing methods, she adds her important knowledge of the European market. Visiting professor at IHECS in Brussels since 2013, to lead courses in management, marketing and event financing, and newly invited professor at INSEEC, a Paris-based management school, Ms. Courville has enriched her expertise and knowledge.
In her expertise, Ms. Courville also brings her in-depth reflection on event management. She co-founded the Institute of the Event, a non-profit organization whose mission was to create the first event management program at a university level. The developed course is currently offered at the ITHQ in Montreal and at IHECS in Brussels. Ms. Courville was part of the expert panel that analyzed and commented on the MEPS methodology prior to its implementation.
Marc Drouin
Marc Drouin has been working in the cultural sector for more than 30 years. Director of Communications at le Conseil des arts et des lettres du Québec, Chief of staff of the Minister of Culture and Communications of Quebec and First Cultural attache at Délégation générale du Québec in Paris. After returning from his long stay abroad, he directed the cultural service of the Délégation générale du Québec in Brussels, the Center des auteurs dramatiques (CEAD) from 2006 to 2011.
As an outstanding analyst of arts and culture in America and in Europe (he taught Canadian history at Cégep), he knows the cultural milieu, both internationally and professionally recognized as an organizer, manager and communicator.
Catherine Gauthier-Mercier
Ms Gauthier-Mercier proves to be a valuable resource at ArtExpert: her mastery of information retrieval and interpretation systems during interviews helps to support analysts with exceptional content. Its quality of writing, whether in French or in English (in addition to Spanish and Portuguese), enriches the quality of the reports both for the clients and their partner.
Doctor in ethnomusicology, Catherine Gauthier-Mercier has developed an in-depth knowledge and understanding of Montréal's cultural milieu and its issues through more than a decade of research. The results of her research in Montreal and Toronto have contributed, in particular, to a better understanding of two topics: audiences, cultural diversity and intercultural relations in urban Canada. As part of these studies, Ms. Gauthier-Mercier led more than 100 interviews in specialized circles and personally surveyed about two hundred members of the public.
Jenny Ginder
Jenny Ginder is the Principal of Ginder Consulting, a partner of ArtExpert dedicated to developing and implementing capacity building strategies for the cultural sector. Jenny's work has focused on strategic planning, facility development, community consultation, research and analysis with a broad range of clients including professional arts organizations, art service organizations, government departments and agencies. She is a skilled facilitator with certificates in Facilitated Planning and Consensus Workshop delivery through ICA Associates.
Élaine Lafond
Elaine Lafond has been involved professionally in the cultural world for thirty-two years. Graduated from HEC Montreal in Cultural Management as well as from Concordia University in Music, she has worked as producer and director in many cultural organisms. In all, she directed more than hundreds of artistic productions: festivals, concerts, albums, etc.
Véronique Marino
Specialized in transmedia for the cultural sector, Mrs Marino act as the director of the interactive media program of INIS since 2009. Véronique is well aware of the evolution of the markets for cultural consumers. She is upstream of the changes. Her know-how in the detection and analysis of critical changes allows to translate into action.
Marc Pronovost
Mr. Pronovost is a specialist in participatory democracy and citizen consultation. Over the past five years, he has worked on several public consultation as a facilitator. He structures and chair debate in culture, municipal planning, urban design and citizen participation. He works to develop tools and methodologies for evaluating the processes of change and transition. For almost 10 years, he has used art as a leverage for social change through deliberative, participatory and educational processes.
Guillaume Sirois
A graduate in art history and cultural administrator, William Sirois has held in recent years, various positions in organizations that are dedicated to cultural policy issues. Among others, he was hired by the Montreal Arts Council to give birth to artistic diversity Montréal (DAM), before becoming an advisor on cultural policy at the Canadian Conference of the Arts (CCA). In 2008 he received the scholarship Gordon Global Fellowship to conduct research on the role of the North in the development of culturally sustainable in developing countries.
Simon Van Vliet
Simon Van Vliet is completing a Specialized Graduate Diploma in Cultural management at HEC Montréal and has been collaborating since 2009 with the University–Community Research Alliance – Financial crisis in the arts sector: prevention rather than cure, by addressing the issues and challenges of resource sharing within the cultural sector of Quebec.
Resources for entrepreneurship support in the creative and cultural ecosystem
Comparative Study
Don't take our word for it. See what our customers are saying.
ArtExpert.ca enjoys an excellent, deserved reputation within the Montreal cultural community. Its principal manager, Louise Poulin, demonstrates a global understanding of the issues in the community.

David Lavoie

Co-Executive and Administrative Director - Festival TransAmériques
Thanks to the ArtExpert study, a pilot project was born with the aim of improving the conditions for the presentation of emerging music in Quebec.

Sandy Boutin

Director du Festival international de musique émergente
Throughout the mandate given to him by the Ontario Department of Tourism and Culture, his approach was able to meet our needs and requirements with brio and professionalism.

Marilou Loncol Daigneault

Manager – Digital Projects and Strategic Communications
Those of us who worked on the Empress Project (Cinema V) admired the expertise and cultural sensitivity Louise Poulin showed in setting out the potential and benefits of developing English and minority arts and culture in the West end of Montreal. It is because of voices like Louise that the struggle of minority arts and cultural institutions will continue to be heard , and continue to enrich the City of Montreal.

Dr. Clarence S. Bayne

Institute for Community Entrepreneurship and Development (ICED)
Louise and her team provided in the strategic planning that they presented a smart and very professional work which better structured the Foundation and its activities. great knowledge of the artistic community of Quebec and very effective network.

Robert Trempe

Administrateur, Fondation du Conservatoire de musique et d'art dramatique du Québec
Enough talk, let's build something together